Ceiling Cleaning Services

Virtually every type of business can benefit from ceiling cleaning services. Everyday operation in a building can produce large amounts of dust, dirt and other materials. These particles can often stick to building surfaces including the ceiling. Unclean ceilings can lead to an uncomfortable and hazardous working environment. It can also make the building unappealing to work in and can create an environment that is chaotic and unprofessional. We provide high quality ceiling cleaning services for a variety of professional and commercial buildings.
Ceiling Cleaning Services
We provide ceiling cleaning services to a variety of different businesses. We service buildings in both the commercial and industrial industries. We specialize in cleaning the ceilings of the following buildings:
Factories
Power Plants
Warehouse Facilities
Retail Stores
Supermarkets
Restaurants
We specialize in cleaning ceilings of all different sizes. Ceilings can range in size from just a couple hundred square feet to well over 10,000 square feet. We can clean the ceilings of a building based on the schedule of the business. We can work at night or over the weekends so that we do not disrupt the daily activities occurring at the business.
We use a variety of different cleaning techniques based on the needs of the business. The most common technique that we use is air blasting. Air blasting involves using a highly abrasive material and propelling it toward the surface using pressurized air. This process helps to remove stubborn dirt, particles and material that routine water cleaning cannot remove. The abrasive material is then removed from the ceiling using pressurized vacuums. This process is especially effective at removing rust and scale.
A number of other cleaning techniques including pressurized air, water and vacuums can also be used. Before beginning a project, we design an effective cleaning plan based on the needs of the building, the size and design of the building and the condition of the ceiling. We use high-quality equipment in every cleaning project. We can adapt our techniques based on the individual needs of the client.
Why You Should Hire a Professional Ceiling Cleaning Services Company
It is necessary to hire a professional company on a regular basis to clean your ceilings. Clean ceilings will ensure that your building is aesthetically pleasing and professional looking. It will also ensure that your employees have a comfortable and clean place to work. Having your ceiling cleaned regularly can also ensure that the air in your building is safe and clean. Particles and chemicals can often build up on ceiling surfaces and can even pollute the air. Having your ceilings cleaned on a regular basis by a professional company will help to make sure that harmful chemicals and materials are removed from the ceiling.
Cleaning the ceilings of an industrial or commercial building is a difficult task and should not be attempted without the necessary skills and equipment. This is not a project that you should undertake yourself. We employ many skilled workers that have many years of experience working in this industry. Our workers are very efficient at getting the job done correctly and in a timely matter. Contact Ceiling Painting USA at the toll free number listed above to find out more information on the ceiling cleaning services that we provide.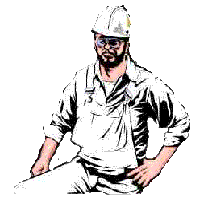 Why You Should Get Ceiling Cleaning Services Done Before Painting Services
It is very important that companies get their ceilings cleaned before they get them painted. Having ceiling cleaning services performed before painting is essential for the paint to go on smoothly and evenly. Ceilings that have not been cleaned for an extended period of time can often have particles and other materials stuck to them. If you try to paint over these materials, the paint will go on very coarsely and can appear cracked and chipped.
Painting a ceiling that has been freshly cleaned can often help the paint job to last longer. Additionally, routinely having your ceilings cleaned after having them painted will also contribute to the paint job's longevity. Regular cleanings can also help the paint to retain its color longer.
Having ceiling cleaning services performed before having your ceilings painted will also help ensure that harmful substances are removed. Many factories produce or use harmful substances on a regular basis. These chemicals and particles can often get stuck to the ceilings and walls inside the building. Having ceiling cleaning services performed will help to remove these harmful chemicals before they are painted.
Our company has the skills and experience to perform both ceiling cleaning services and painting services on your building. We work with clients individually to produce painting and cleaning plans that meet both their needs and their budget.

Thank you for viewing Ceiling Cleaning Services.