Commercial Ceilings

The quality of your commercial ceilings indicate to your customer your standards of professionalism and commitment to high quality service. For your business to thrive, it's imperative that your commercial ceilings are well maintained. Getting your commercial ceilings cleaned and painted is an excellent way for you to gain customer trust and satisfaction. We employ a professional and experienced team to clean and paint your commercial ceilings that will help your business be safer, brighter and better looking.
Cleaning Commercial Ceilings
Cleaning your commercial ceilings is necessary for painting. Dirty, rough surfaces will ruin a paint job because the paint will stick to debris, not the ceiling. Painting a surface without first preparing it will significantly decrease the longevity of any paint job.
Because proper preparation is crucial to painting, we offer expert commercial cleaning services. There are a few methods for cleaning commercial ceilings. The method we use depends on the particular type of ceiling a client has, as well as on the amount of cleaning that is necessary.
The most common method we use to clean commercial ceilings is sandblasting. Although many ceilings can be easily cleaned with power washing using a high pressure hose, sandblasting is usually preferable because water poses the threat of ruining your merchandise. Sandblasting involves spraying an abrasive material, such as sand, at high pressures at your ceiling. The goal of sandblasting is to remove excess stuck on paint, and sand down surfaces to remove any dirt and uneven surfaces.
A third possible method we employ is treating surfaces chemically to remove dirt and paint. This method is used primarily in cases where there is an extensive amount of stuck on dirt and paint, or when merchandise is too fragile for sandblasting. We chemically treat commercial ceilings by applying paint strippers and thinners to dissolve paint and dirt.
Painting Commercial Ceilings
For commercial ceiling painting jobs, we work closely with our customers to ensure their needs are met. This includes establishing a plan to paint ceilings exactly to our customers needs. You will not need to sacrifice business to paint your commercial ceilings. We work discreetly and quickly so you can conduct business as usual. We have the resources to professionally complete painting jobs of any size. We can paint 10,000 square feet per shift.
The painting method we employ for commercial ceilings varies based on the type of job. Normally, painting with power sprayers is most efficient. Not only does power spraying look more even than traditional roller painting, it saves us time and you money. However, we're happy to accommodate clients in cases when traditional roller painting is more efficient or preferable. The paint we put on commercial ceilings is more robust than wall paint. It is stronger, more resistant to water and lasts longer. We're able to paint all types of ceilings in all types of configurations. We possess equipment to paint high ceilings as well as ceilings with obscure orientations.
Hiring CeilingPaintingUSA.com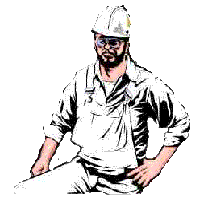 If your looking for commercial ceiling services from a top-notch company, you will be happy to know that CeilingPaintingUSA.com has exactly what you need. With our help, you will be able to step back and do what you do best, instead of trying to figure out how to manage your ceiling work. If you want to learn more about the services that we offer or how we can be of assistance, you can give us a call or fill out our free quote form.
We have provided commercial buildings all over the United States with commercial painting and ceiling services for many years. Just as all of our past customers have been, you too will be extremely pleased with the end result. Fast turn around, high quality and good communication is what we strive to achieve. You will quickly realize that working with CeilingPaintingUSA.com is the smartest choice you can make when it comes to commercial ceilings.
Our commercial ceiling clients include:
Aircraft Dealers
Apparel Stores
Art Galleries
Auction Houses
Auto Dealers
Auto Parts Stores
Bakeries
Banks
Book Stores
Cafeterias
Car Washes
Casino Hotels
Cinemas
Coffee Shops
Department Stores
Discount Stores
Drug Stores
Drycleaners
Family Restaurants
Feed Stores
Flower Shops
Furniture Stores
Garden Centers
Gasoline Stations
Grocery Stores
Home Centers
Hotels
Laundromats
Malls
Mini Warehouses
Motels
Nightclubs
Office Buildings
Pharmacies
Restaurants
Shopping Malls
Shops
Stores
Supermarkets
Taverns
Truck Stops
Uniform Stores
Vitamin Stores
Window Stores
Wine Shops

Thank you for visiting our Commercial Ceilings.